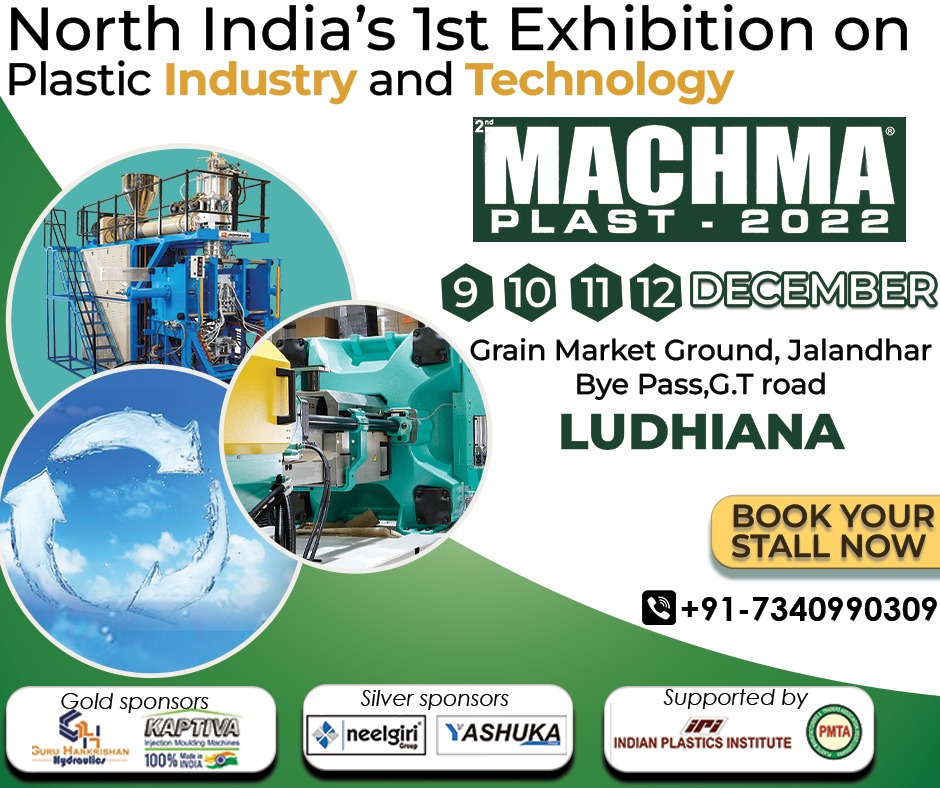 MACHMA PLAST EXPO – 2022
About Us
Fortune Exhibitors Pvt. Ltd. believes in enriching your business with enhanced technologies. Our Trade fairs & Exhibitions are planned and customized according to your business needs and helps to generate the maximum footfalls and leads. Our endeavour as a responsible entity in the business networking industry is to ensure cost-effective, productive and thriving business returns for our clients. Our success mantra of business is — Connect, Network and Build your business; and we make it possible for you through Trade fairs & Exhibitions.
Why MACHMA EXPO – 2022 in Ludhiana?
Ludhiana is the largest industrial area as far as engineering industry is concerned. More than 6000 SMEs Operating in the city & produce industrial goods, machine parts, auto parts, household appliances, hosiery, apparel, and garments. Ludhiana is Asia's largest hub for bicycle manufacturing and produces more than 50% of India's bicycle consumption of more than 10 million each year. Ludhiana produces 60% of India's tractor parts and a large portion of auto and two-wheeler parts. Many parts used In German cars Like BMW and Mercedes are exclusively produced in Ludhiana to satisfy the world's requirement. In Ludhiana, we will find the largest manufacturers of sewing machines, Handtools, and precision industrial equipment is another specialty. As we know machinery & machine tools are considered to be the backbone of all the industries. In Ludhiana we will find transport with excellence connectivity, Mesmerizing infrastructures & there is a good pathway for the business opportunities for industrialists.
Disclaimer:The information furnished has been collected from varied sources, and hence, is subject to change. To confirm the show schedule kindly contact the show organiser.