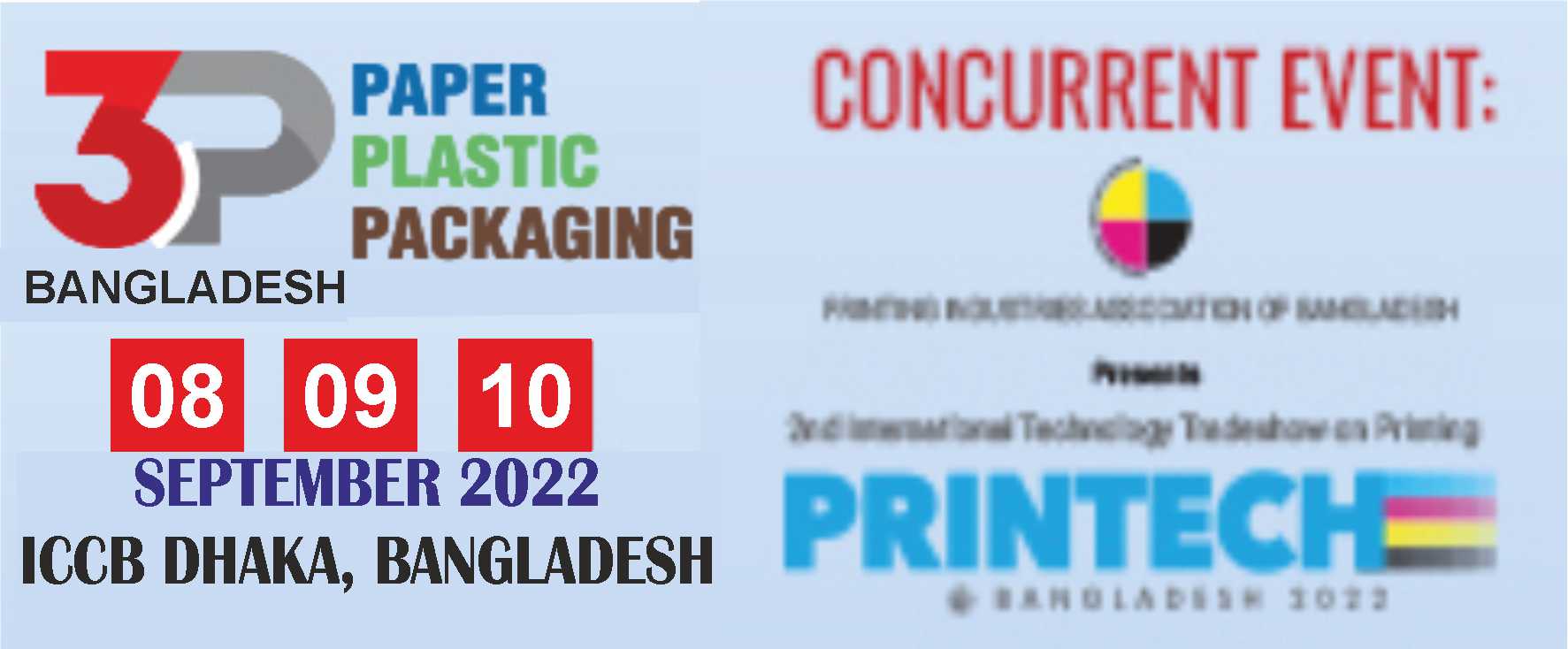 3P BANGLADESH
About The Organizers
futurex_logo-removebg-preview
FUTUREX TRADE FAIR AND EVENTS PVT. LTD. aims at providing an ideal business platform through Exhibitions, Seminars, Corporate Events and Get together. Our Strength lies in understanding the industry's needs & Interest to serve it properly and multidimensional activities to make it the most viable business platform. With professional approach and expert manpower, the offered platforms are recognised as a safe bet by the industry professionals. Futurex Trade Fair and Events Pvt. Ltd. believe in the philosophy of making exhibition most sustainable and cost effective mode of business activity with the perfect blend of best manufacturers and potential industry buyers from around the world.
ask-logo
ASK Trade & Exhibition pvt ltd is a leading internation trade show organising firm in bangladesh which has pioneered trade shows across the industry sectors showcasing technology, machinery, products and know-how from across the world, closer to the door steps of the local industry. We are a professional exhibition organising firm that has prociency of turning intangible ideas into acreative reality. Through our events, we have enabled hundreds of companies to gain market entry, exposure, get visibility, enhance brand value, add contacts, increase revenue thus facilitating trade and economy
INTERNATIONAL PAPER, PLASTIC, & PACKAGING TRADESHOW OF BANGLADESH
Bangladesh 3P International Expo 2022 is an Interconnected Sectors trade show focused on the Materials, Machinery and Applied Products.
3P Bangladesh is more than an exhibition. It's a destination for Making Deeper Connections. Extensive conference and professional industry development programmes, Pre-show tours, Industry Meets facilitating numerous networking opportunities will add value for attendees and exhibitors. 3P Bangladesh is a comprehensive trade platform focusing on 3 industries Plastic, Paper, & Packaging. This unique combination of industries, all under one roof has magnetized the interest of related industry connoisseurs not only from India & Bangladesh but other countries as well making the show bigger every coming year. Bangladesh, growing rapidly over a decade, is on its way to becoming the next Asian Tiger. Currently the 41st largest economy, Bangladesh will be the 25th largest economy by 2035.
Disclaimer:The information furnished has been collected from varied sources, and hence, is subject to change. To confirm the show schedule kindly contact the show organiser.